Donate to the Norfolk Historical Society and help preserve your Norfolk History!
2021 NHS High School Scholarship – Apply Now
The Norfolk Historical Society awards a $750 scholarship to a graduating Norfolk County high school student who is pursuing a post-secondary program in the social sciences or a history-related discipline. We are seeking a student with an overall Grade 12 average of 75% or higher who is in financial need. Download and complete the application below. The deadline for applications is May 10, 2021.
2022 NHS High School Scholarship Winner!
With a long-term goal of becoming a professor of history, Max Mabee, winner of the Norfolk Historical Society Scholarship of $750 plans to achieve this goal by earning a PhD in history from Brock University.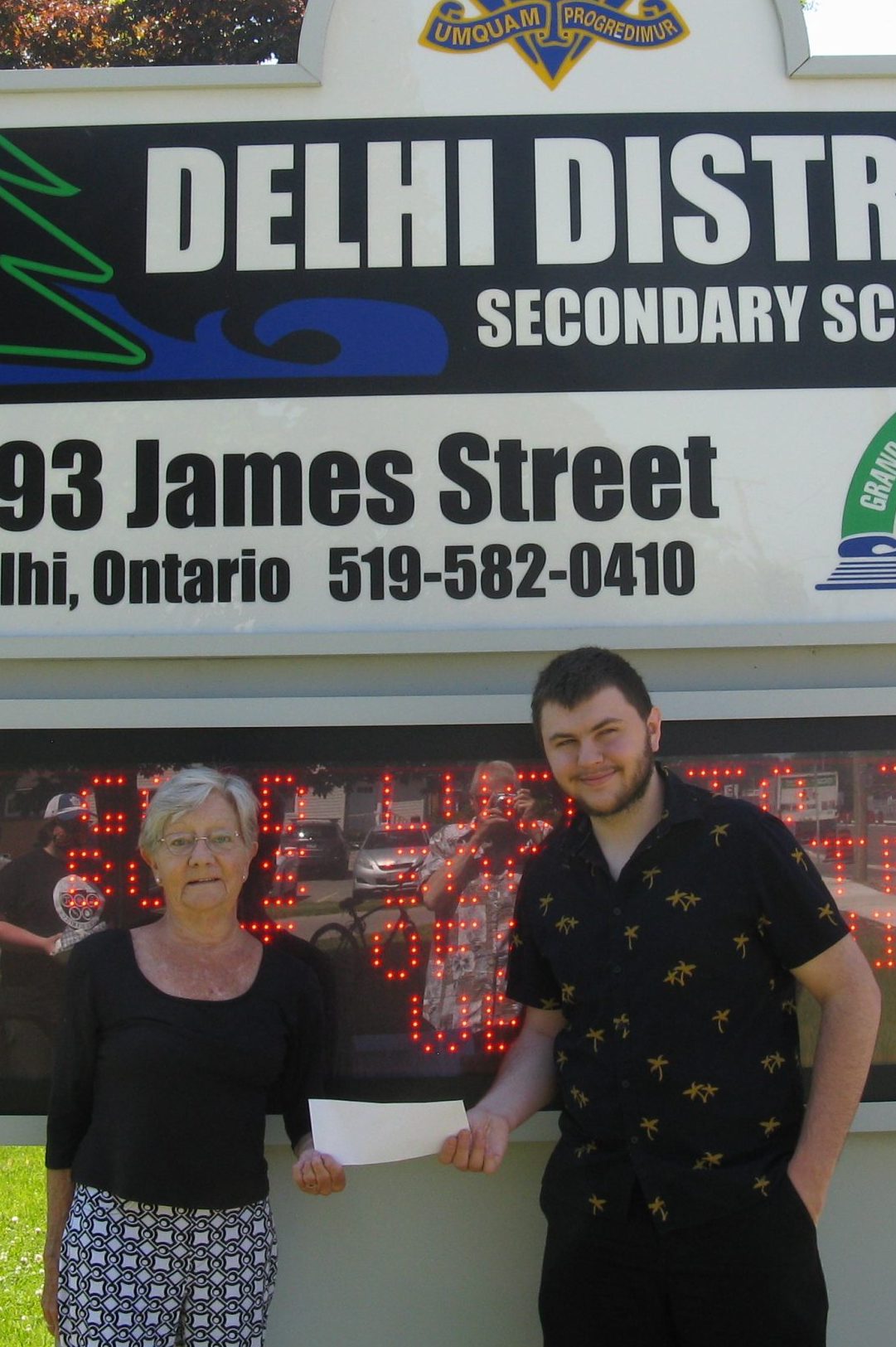 The Norfolk Historical Society Scholarship was created three years ago to encourage post-secondary studies in history or social sciences. The award of $750 is available to all secondary school students in Norfolk County and information is available here or from secondary schools.
History has always been a passion for Mabee since both his grandfathers instilled in him the need to cherish stories of our past, and to "respect the knowledge which came before us".
Virtual Walking Tour of Historic Downtown Simcoe
Learn about Simcoe's rich and varied history; watch our virtual walking tour videos of historic downtown Simcoe below.
Volunteer With NHS

Volunteering doesn't require an extensive knowledge of Norfolk History or a plethora of technical skills! Contact us to see how you can help!
The Norfolk Historical Society (NHS) is currently seeking dynamic, forward-looking, community-minded individuals to serve on its Board of Directors. The NHS mandate is, and has been for 120 years, to advocate for and work towards the preservation and promotion of Norfolk County's unique history and heritage, not only for current residents, but also for generations to come.
Our Board meets every two months, and members are expected to be active participants in our activities and projects.
If you believe that you can help us in carrying out our mandate and can bring unique skills to our organization, or if you have any questions about us, please email info@norfolkhistoricalsociety.ca and tell us why you would like to be part of this important work.
Moving Forward…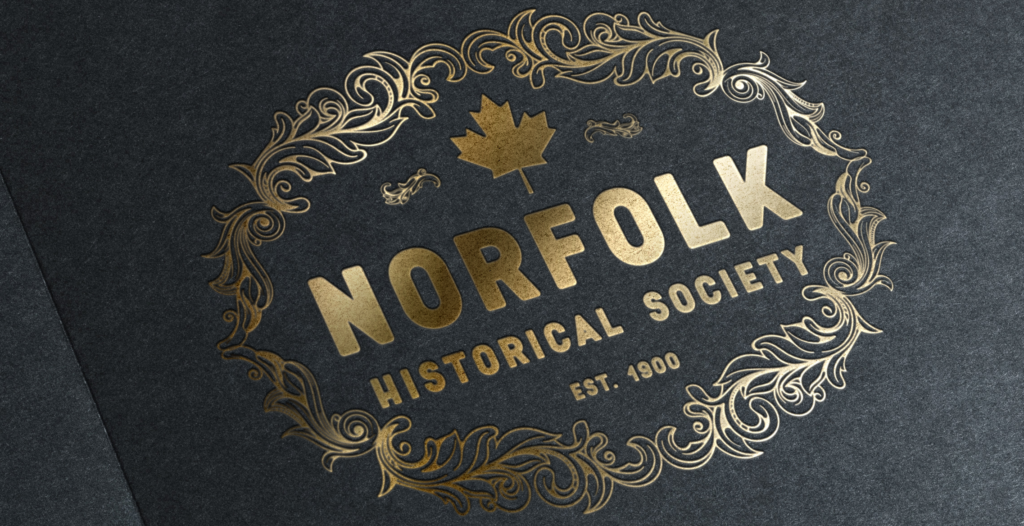 As of January 31, 2018, the NHS and Heritage and Culture, Norfolk County negotiated and signed an Asset Transfer and Assumption of Operating Agreement. With this agreement in place, after 70 years of operating Eva Brook Donly Museum & Archives, the NHS is no longer an employer or guardian of the Archives and Collection, now under the protection of Norfolk County.
JUST A FEW THINGS YOUR NHS MEMBERSHIP WILL SUPPORT
A Website 118 Years In The Making
Our NEW website has launched which will be regularly updated and featuring all the exciting work we do and events host!
Great Minds Think Alike
NHS has partnered with local Historical, Heritage and Cultural organisations to continue to support the preservation of our mutual interest in history, heritage and culture.
Youth Scholarships
NHS will initiate the creation of youth scholarship and grants awarded to those exceptional students with an interest and aptitude for history, local community work, and/or genealogy.
Historical Events & Worshops
The NHS will host or promote local workshops, historical and commemorate events, and fundraising.
And The Winner Is…
The NHS will create a Local History Award for recognition of work in preserving, promoting, and protecting local history.
Historical Papers & More!
The NHS will assist with the publication of any member's historical and vetted papers, maintain and enhance our new website, and continue our popular Gallery Series Talks.